MeNSTRUATORS matter. period.
Funk It is a woman-owned menstrual health company created by our founder Kate. She is a dedicated registered dietitian with a master's degree in Human Clinical Nutrition, specializing in hormone health. With her extensive experience working in healthcare settings and conducting research, she has gained invaluable knowledge in helping women and people with periods manage their hormone health through personalized diet and lifestyle modifications.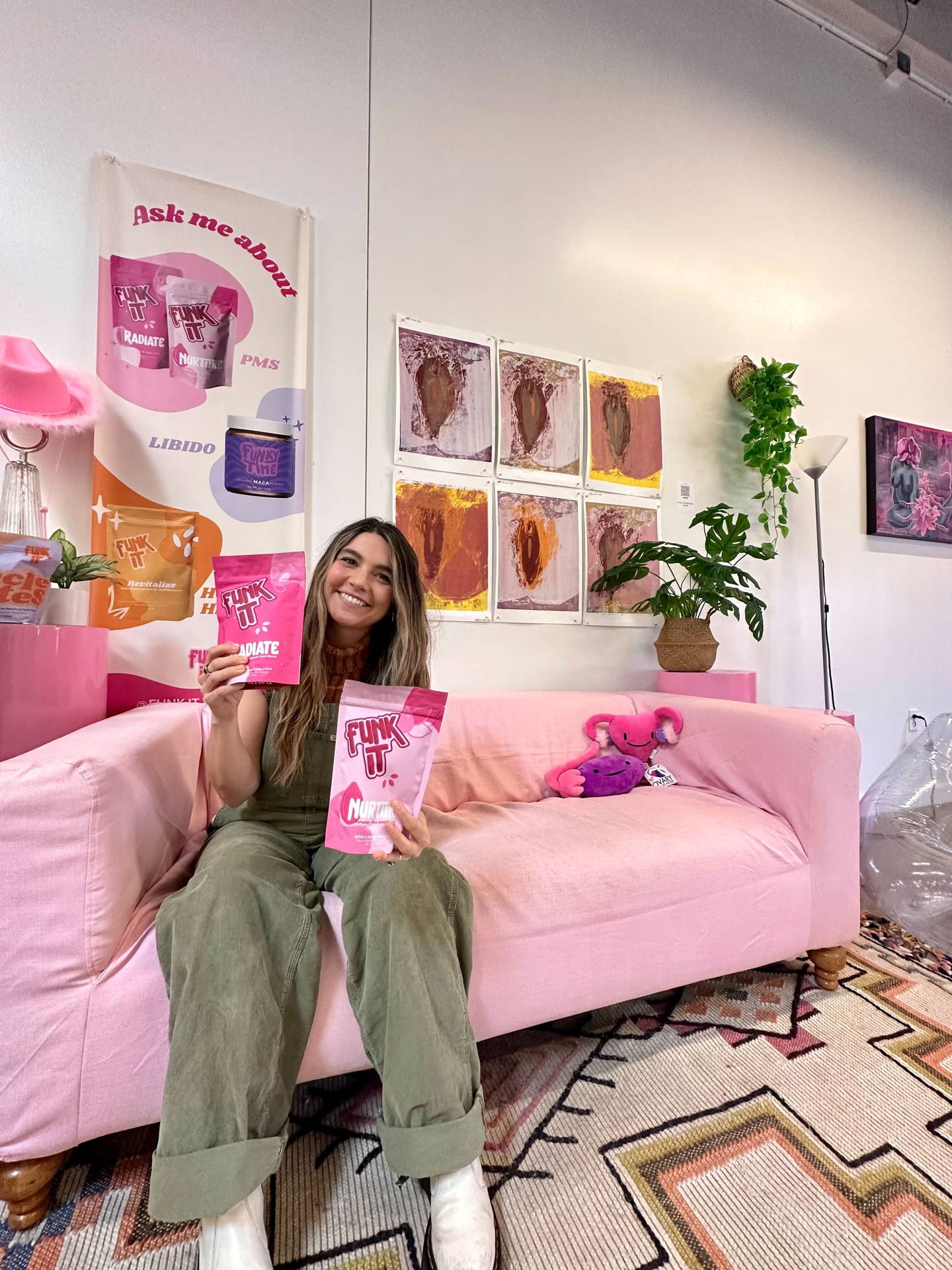 "After years of struggling with the many life altering side effects of birth control I decided enough was enough. I wanted to embrace my period and learn about my cycle. After stopping birth control my period decided to ghost me for 6 months which really freaked me out! When it finally did return, it was horrific. Ear to ear hormonal acne, thinning hair, cramps so bad I couldn't go to work and intense mood swings. After doing tons of research and looking for food based approaches to menstrual health (putting my dietitian degree to good use) I was introduced to seed cycling. After 3 months my acne, cramps and mood had done a total 180 and I knew I had to share my method with other menstruators! My goal is to make Funk It a safe nutrition-backed space for anyone struggling with hormone imbalance so we can honor our cycles and bodies. "
-Kate
We strive to not only be your source for seed cycling, but for education on women's health issues. M
enstrual education is essential to understanding your body and how to communicate with it. Our goal is to a
id in ending the period stigma through education (and lets be honest some TMI). That's why we are creating a community that encourages sharing experiences openly. The idea that PERIODS are gross is outdated and frankly, BS.