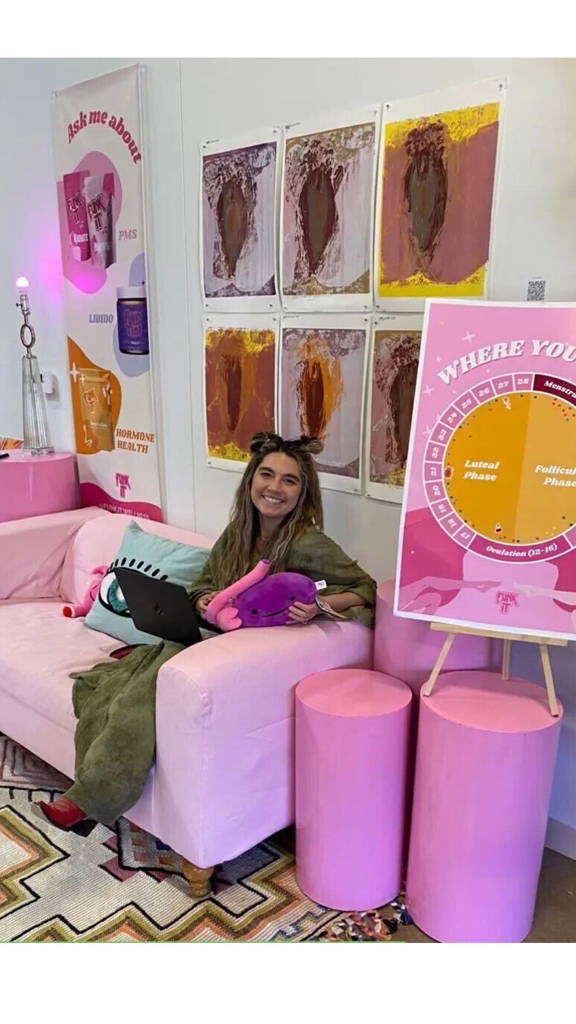 MeNSTRUATORS matter. period.
Funk It is a woman-owned menstrual health company founded by Kate, a dedicated registered dietitian with a master's degree in Human Clinical Nutrition, specializing in hormone health.
After stopping birth control, Kate experienced a horrific period: hormonal acne, thinning hair, intense cramps, and mood swings like never before. Determined to understand her cycle better, she put her dietitian degree to use and explored food-based approaches to menstrual health. That's where Funk It comes in! Kate's goal was to establish Funk It as an honest, nutrition-backed space for individuals dealing with hormone imbalances and pms. Years of product research have been devoted to developing our food-based vitamins, ensuring they effectively balance the hormones that impact your cycle. Funk It's mission is to provide high-quality food-based vitamins specifically designed for your hormones, allowing us to honor our cycles and embrace our bodies.