Become a Subscriber & Save (choose the "Subscribe & Save")



Created & Trusted
by Hormone Experts
"I absolutely LOVE Funk It Wellness's seed cycling kits. I use them for myself, as well as, recommend them for my clients because it's such a simple, effective way to naturally support hormonal balance. And the kits make it SO convenient and take all of the "work" out of seed cycling for a really reasonable cost!" -Danielle DeGroot, Functional Integrative Dietitian (RDN)

TRY REAL FOOD FOR A BETTER PERIOD
Your menstrual cycle is a window into your overall health. What is your cycle telling you? PMS, cramps, hormonal acne, low energy, and painful periods can be signs we need to make a change and prioritize our hormones. Funk It's Seed Cycling Kit includes everything you need to get started on your journey to creating a better cycle through real food that you can trust.
Seed cycling combines ancient practices with modern research to give you long-term PMS relief through real food. It is as simple as tracking your cycle, choosing your seed blend, and adding 2 tbsps a day to the foods you already love!
I used to have to take like 13 ibuprofen every day of my period, I'd be laying on the floor crying, trying not to throw up. Now? I have mild cramps for one day. And everything is super light and regular! I'm also having way fewer breakouts!
-Jade
"Tbh I was skeptical at first but I can say I haven't been breaking out in my chin before my cycle and I have had NO mood swings before my period after using the seeds for 3 months"
- Kathryn
"I gotta be honest. This stuff
is amazing. From the easy packaging and directions to the quality taste and real results! I also love that it is owned by women for women and the owner is a dietitian that specializes in
women's health."
-Tanya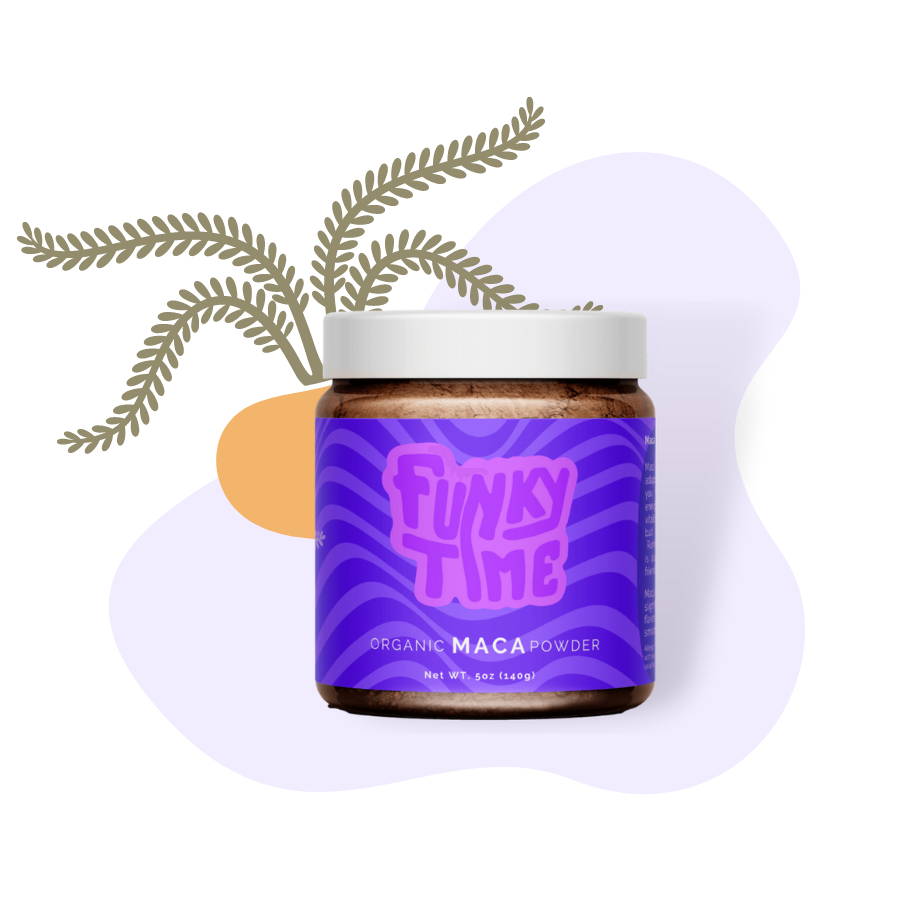 Funky Time Maca powder is a potent adaptogen packed with antioxidants, renowned for its compacity to support energy and vitality. Funky Time helps you to feel less stress and summon your natural energy.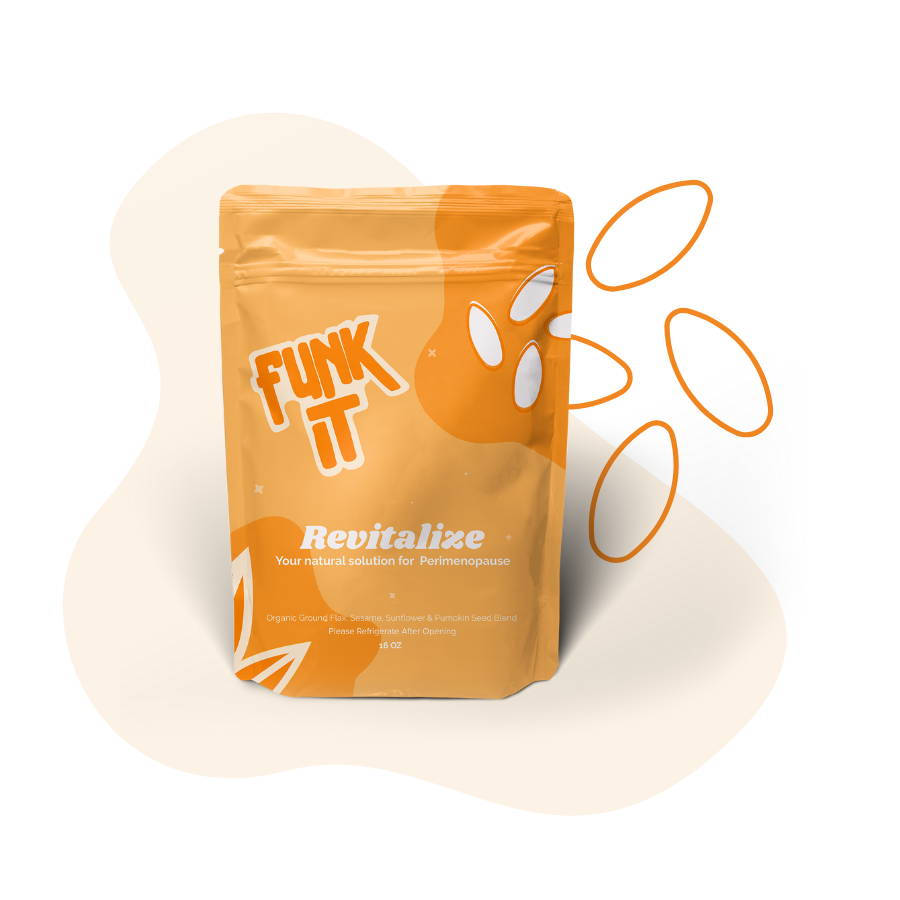 NATURAL RELIEF FOR PERIMENOPAUSE
Revitalize for Perimenopause can help soothe irregular periods, sleep disruption, hot flashes, mood changes and dryness. Revitalize is packed with seeds that provide you with the nutritional support your body needs during this phase.*

FOLLOW US @funk.it.wellness