What are Cycle bites? A one a Day Vitamin Hormones!
Your body's nutritional demands evolve throughout your menstrual cycle. That's why we've combined 20+ natural ingredients into a delightful cacao-and-ginger daily vitamin bite. This formula, backed by rigorous research and endorsed by dietitians, uses whole foods to promote hormone harmony and elevate mood, ensuring you receive all the vital nutrients your cycle demands. Plus, they're irresistibly tasty!
Daily Fiber: 11% of DV
Vitamin D: 420% of DV (this value is high because this is plant based Vitamin D)
Calcium: 40% of DV

Vitamin C: 60% of DV

Vitamin E: 60% of DV

Thiamin: 100% of DV
Riboflavin: 100% of DV
Vitamin B6: 100% of DV

Vitamin B12: 100% of DV

Pantothenic Acid: 100% of DV
Magnesium: 15% of DV
(DV = Daily Value)
Reishi Mushroom
Studies show that Reshi mushrooms are helpful for stress management and can potentially support the production of estrogen and progesterone.
Mineralized Seaweed
Rich in calcium linked to decreased period pain and depressed mood, calcium is also essential for general cycle and bone health.
Ginger
Ginger has anti-inflammatory compounds that can support menstrual pain reduction. Each bite has 2g of delicious ginger to support your cramps and bloating!
Pumpkin Seed Butter
Rich in magnesium for general PMS and mood support throughout your entire cycle.
Sunflower Seed Butter
Rich in Vitamin E has been linked to decreased period pain, specifically breast tenderness.
Quinoa sprouts
Quinoa sprouts are rich in bioavailable B vitamins, which are important for general PMS and menstrual cycle support.
Button Mushroom
Plant based Vitamin D source that aids in calcium absorption. Adequate Vitamin D + Calcium intake has been linked to decreased menstrual symptoms and increased quality of life!
Berries
Organic berries are rich in Vitamin C and antioxidants to reduce inflammation and improve iron absorption.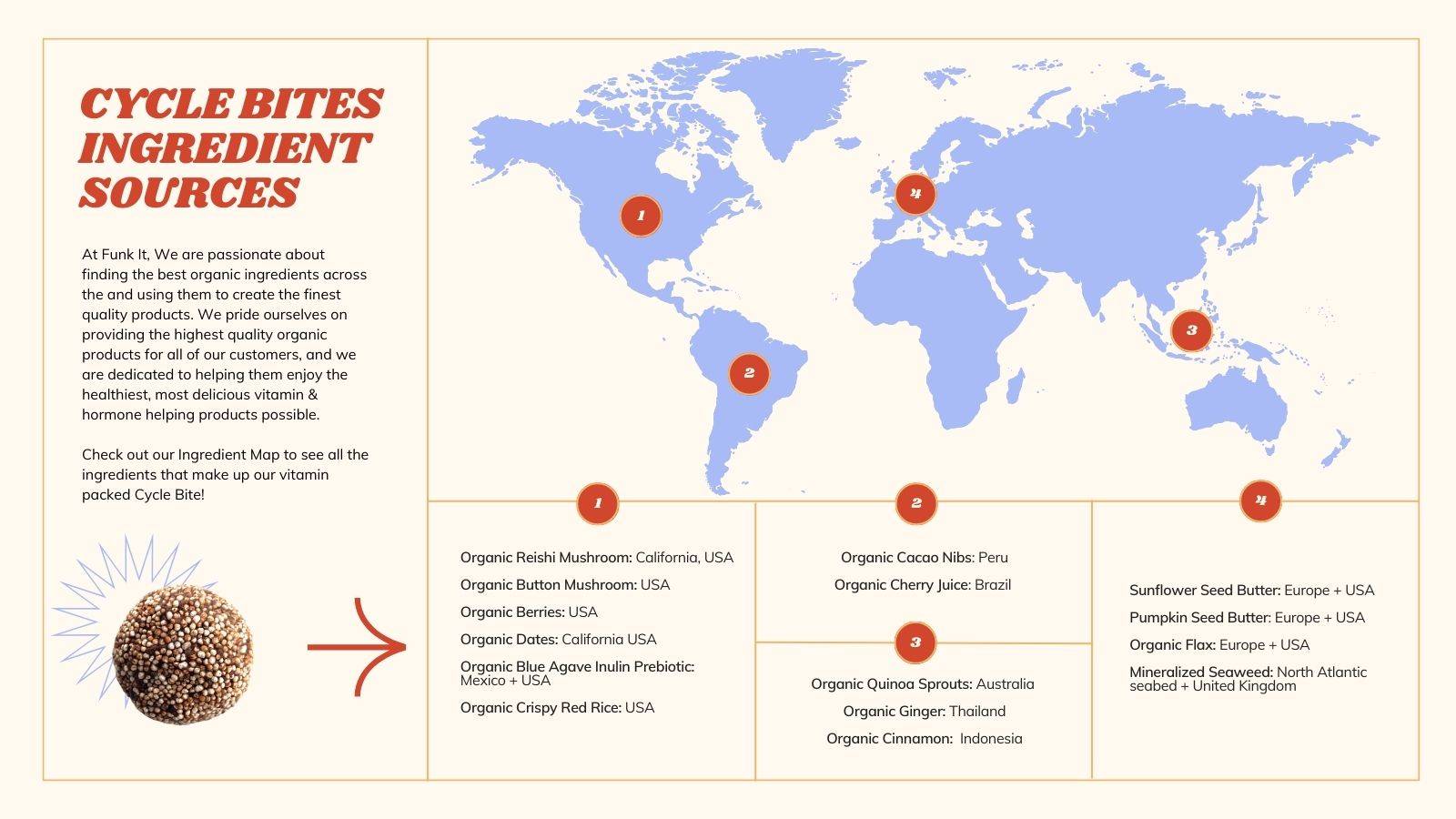 Organic, Vegan, Raw, Non- GMO, Grown on Certified B Corp Farms, No Gums or Fillers. You never have to worry about any sneaky ingredients with Funk It, we value keeping things simple and nutritious.
Frequently bought together