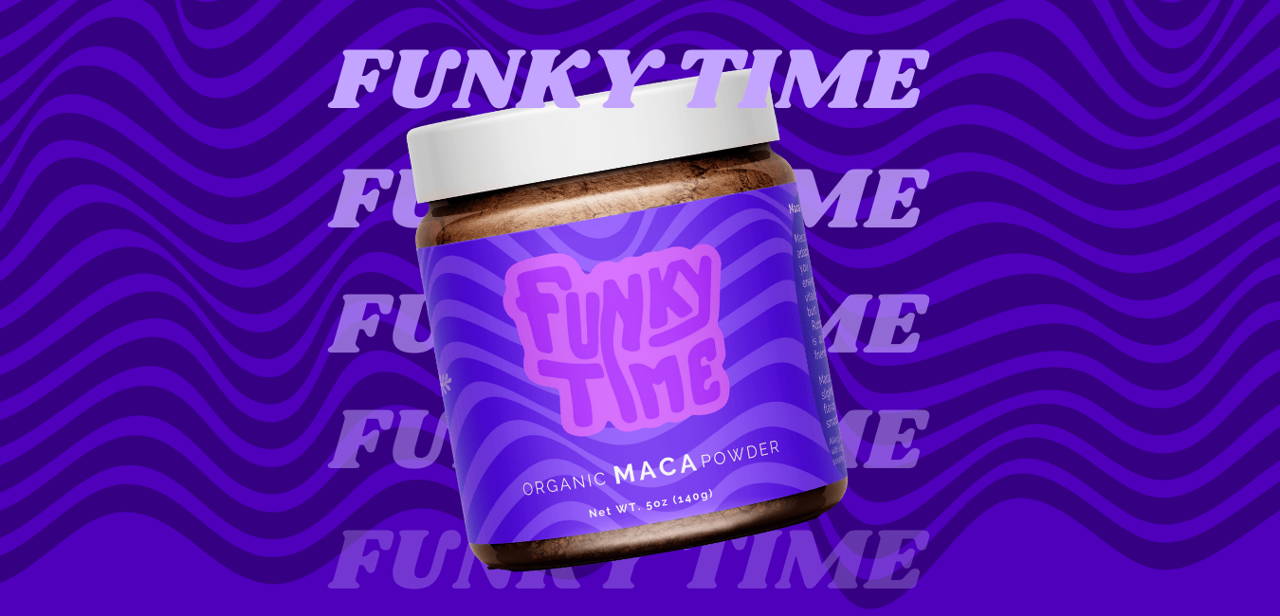 Maca is a potent adaptogen packed with antioxidants, renowned for its compacity to support energy and vitality. Maca root is a good source of carbs, is low in fat, and contains a fair amount of fiber. It's also high in some essential vitamins and minerals, such as vitamin C, copper, and iron. Funky Time helps you to feel less stress and summon your sexual energy and libido

What makes our Maca different?
What many people may not know is consuming raw maca may cause gut issues/irritation. This is why we gelatinize our maca. Gelatinizing is a special process that removes the starch in maca making it safe to consume. While helping your body absorb the nutrients better.

Our delicious maca powder has a slightly sweet and nutty flavor - graham cracker fairy dust. It goes perfectly in smoothies, oats, bliss balls, lattes, yogurt! (basically, anything you can mix it in.
try out some of our favorites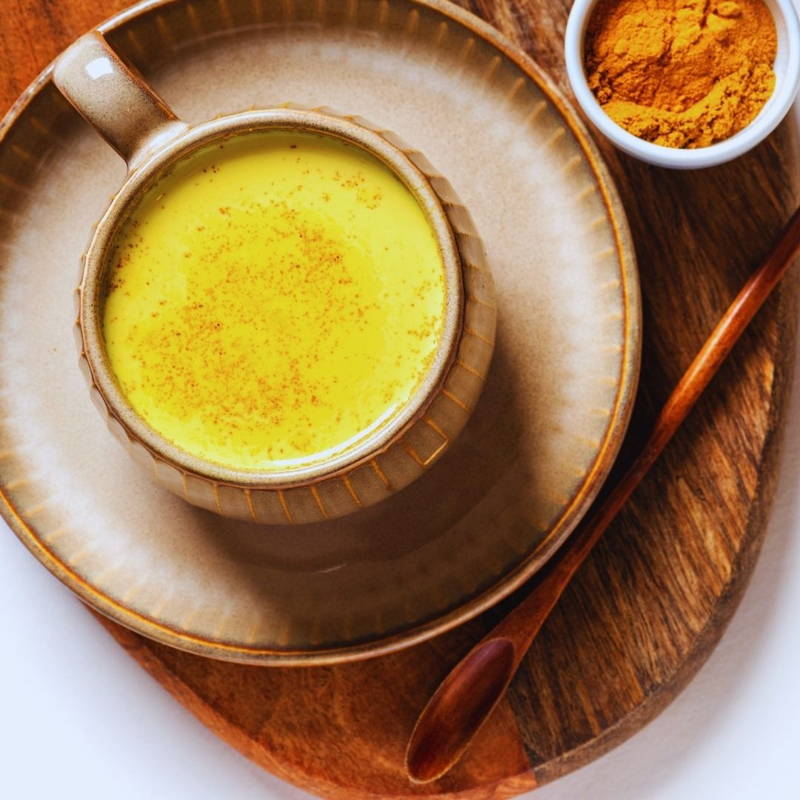 Golden Maca Latte
1 cup plant milk
1 Tbsp. maca powder

Pinch ground cinnamon
1/2 tsp. turmeric powder

1 tsp. pure vanilla extract
1/2-1 Tbsp. honey or maple syrup or coconut sugar if vegan
Blend with electric whisk for best results
Maca Blueberry Peach Bowl
2 handfuls of greens
1/2 cup frozen wild blueberries
1/2 cup frozen riced cauliflower
3/4 cup frozen peaches
frozen mint
1/2 banana
1 tsp @funk.it.wellness maca
1 blender bomb

1 scoop berry protein
3/4 cup liquid (i did part mylk and part water)
Topped with nuts and seeds, blueberries and banana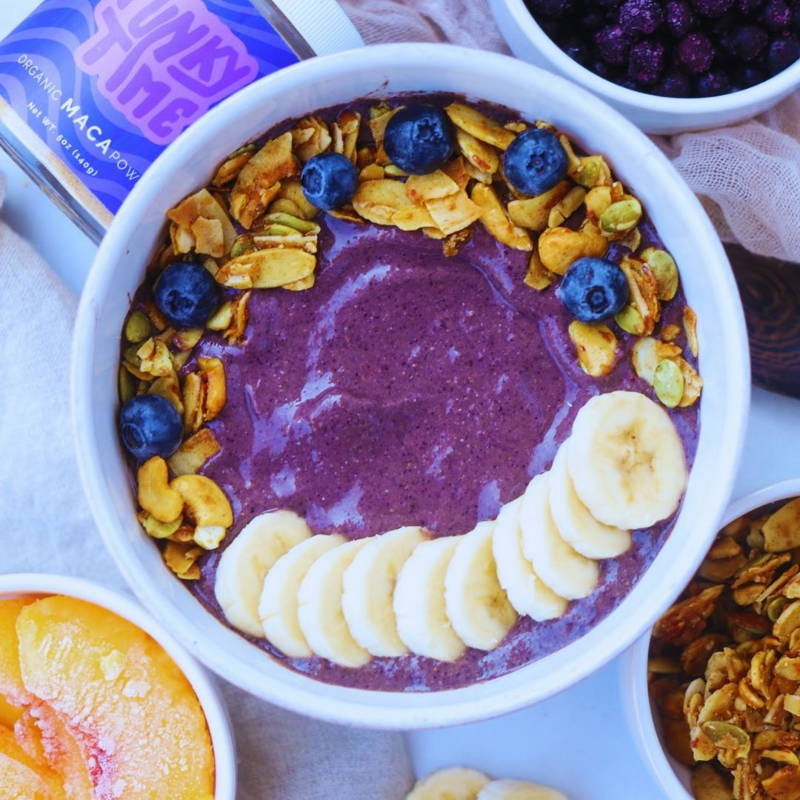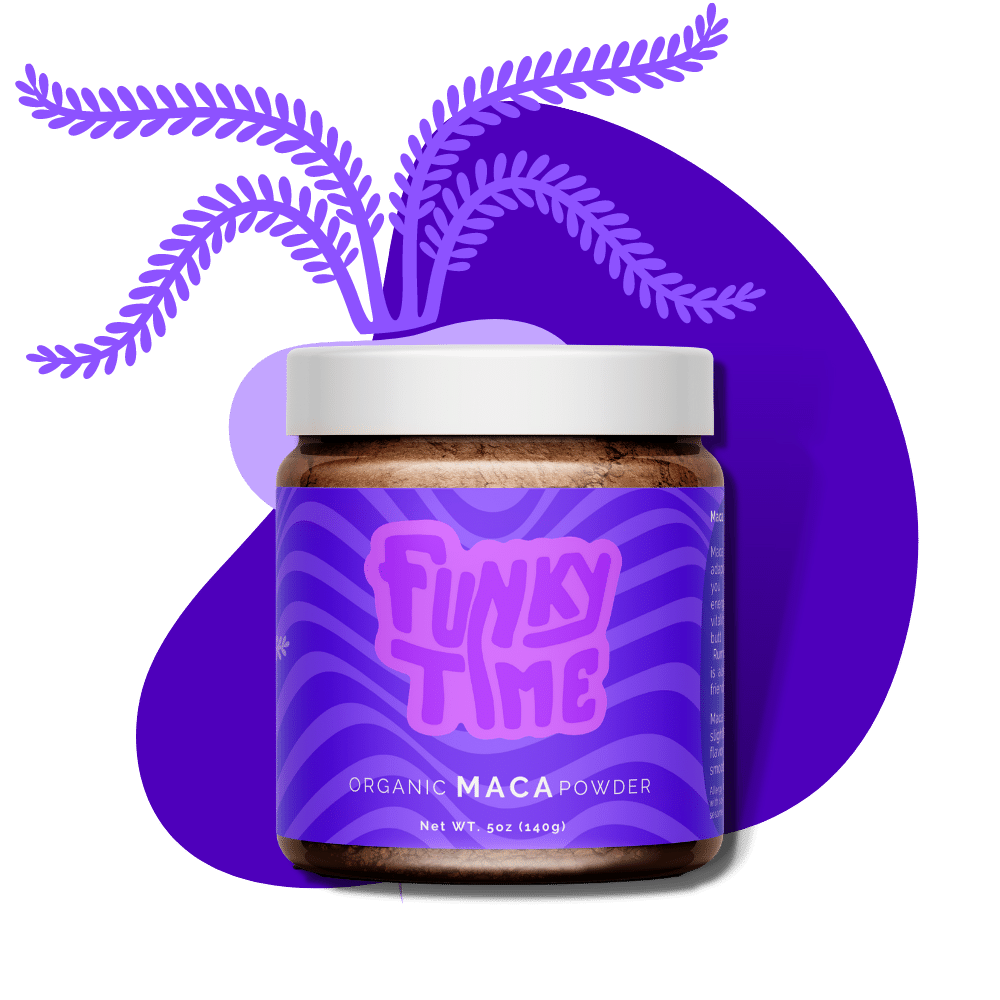 Follow us @funk.it.wellness