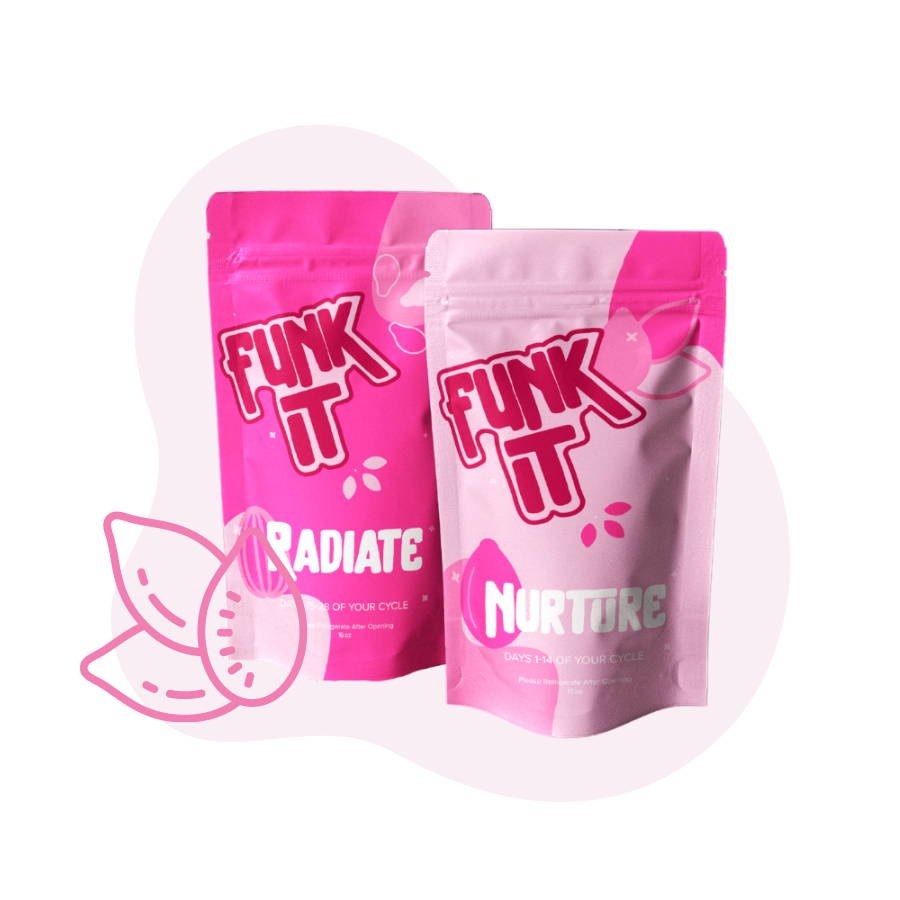 REAL FOOD FOR A BETTER PERIOD
Your menstrual cycle is a window into your overall health. PMS, cramps, hormonal acne, low energy, and painful periods can be signs we need to make a change and prioritize our hormones. Seed cycling is as simple as tracking your cycle, choosing your seed blend, and adding our premixed blends to the foods you are already eating!

TASTY Ready to Eat vitamin bite
We blended 20+ real food ingredients into a lil' food nugg to help you fight inflammation, soothe cramps, ease mood swings, combat acne, and banish bloat. Our science-backed and dietitian-approved formula has estrogen-supporting whole-food magnesium to soothe PMS symptoms, reishi mushroom for blood sugar balance, B12 for restoring energy, and ginger to ease period pain.
Our digestive system was designed to best absorb nutrients from food, however, now taking synthetic multivitamins are now the norm. Study after study shows eating specific foods can help support hormone balance.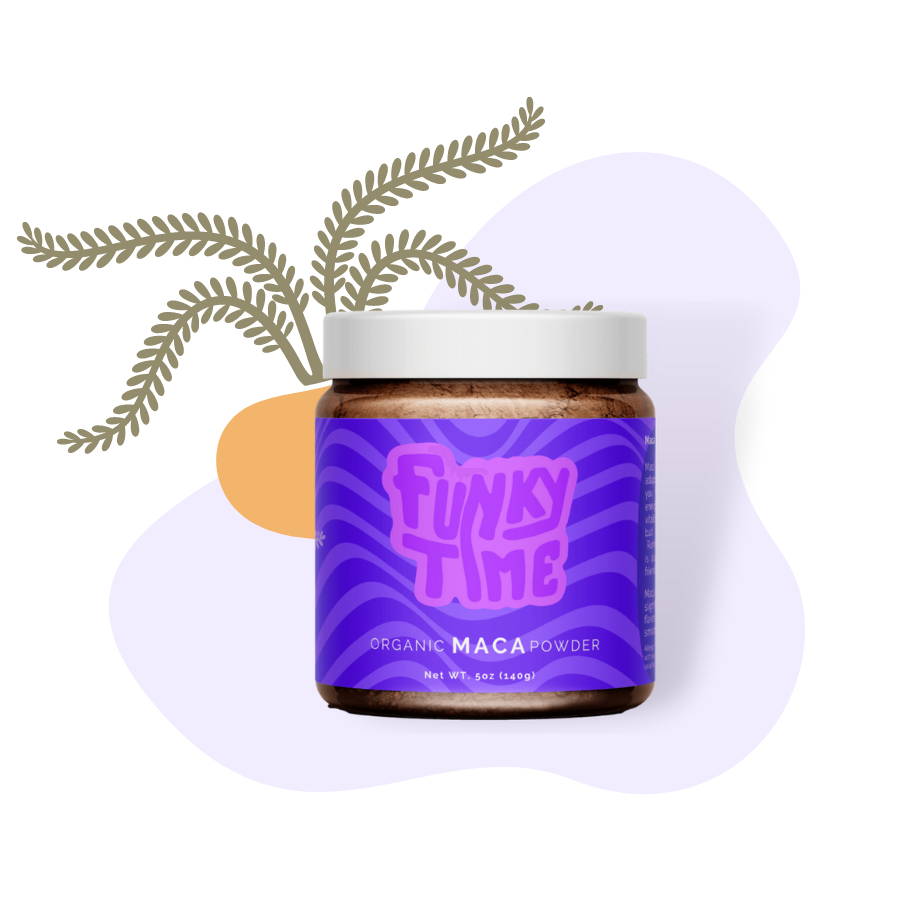 Funky Time is a potent adaptogen packed with antioxidants, renowned for its compacity to support energy & vitality.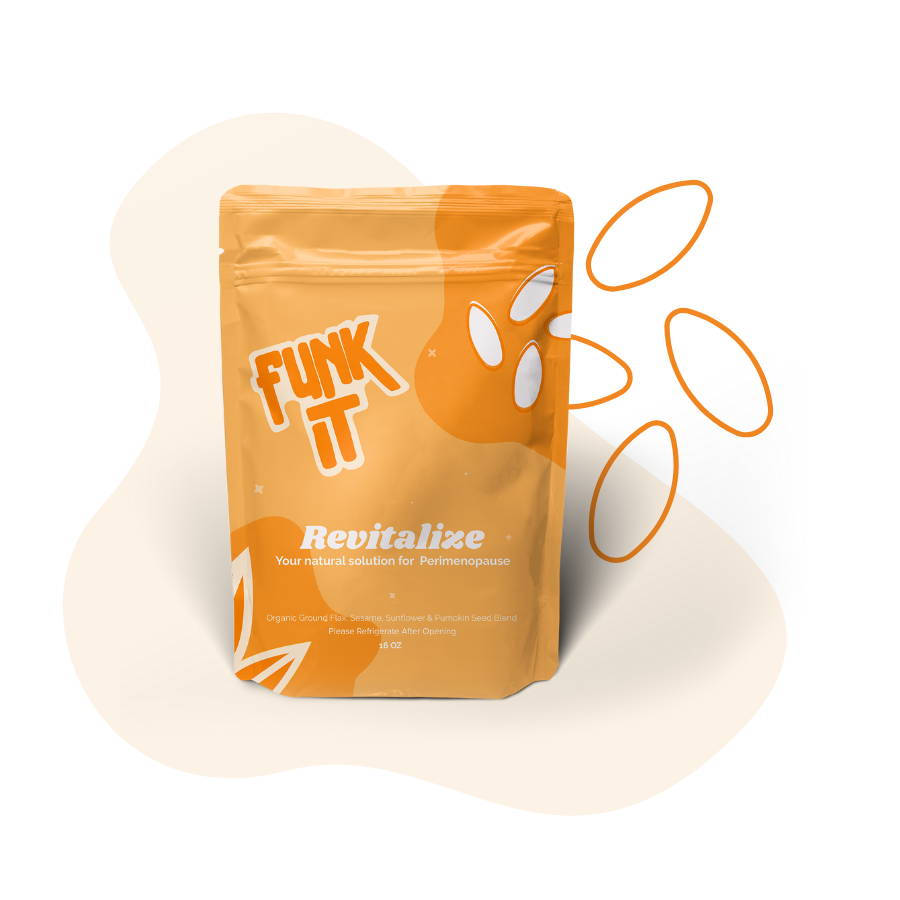 NATURAL RELIEF FOR PERIMENOPAUSE
Revitalize for Perimenopause can help soothe irregular periods, sleep disruption, hot flashes, mood changes and dryness.